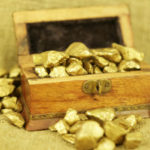 Here are some golden nuggets of advice that were relevant throughout 2014.  Hopefully, you find them interesting and helpful as you gear up for a successful 2015!
Are you ready to pursue institutional donors?  
If you are hoping to attract institutional donors – in this case, I mean traditional grantors such as private/public foundations, family foundations, company-sponsored foundations – evaluate as to whether or not your current programming is strong enough to compete with other grant applications or existing grantees.  It is competitive out there – understand this, and take a close look at what you are asking savvy philanthropic institutions to support.  Do your research and ask these hard questions – how does your programming compare against current grant recipients?  Does your program solve a specific problem?  Does your program have a measurable impact? Do you have tangible results or a measured, sizable impact you can share?    If you can truly answer "yes" to these questions, proceed in your prospecting and grant submissions.  If you cannot, consider whether or not it is worth your time to apply for grants, and/or whether you can revisit your programming and strengthen it to make it more competitive and helpful to your constituent base.
Will a fundraising event be successful for your organization?
Just because other organizations have an annual benefit gala does not mean it is right for your organization.  Consider these four criteria for determining whether or not a gala is right for your group:
1) Do you have a substantial individual donor base?  If not, you may want to focus on smaller, simple events to attract individual donors and collect their contact information before trying to organize anything bigger.
2) Do you have individual donors willing to volunteer to help organize the event?  Volunteers are critical to the fundraising success of events.  They will be doing a lot of the asking for ticket sales, raffle sales, corporate sponsorship, etc.  If you do not have a robust group of volunteers to help, you may want to focus your energy on identifying those people first through smaller events and opportunities.
3) Do you have the staff capacity to organize an event?  It takes a great deal of time to organize the event volunteers and vendors; track donations; prepare the event's marketing and program; and send acknowledgements following the event.  Make sure you have an appropriate team in place before heading down this road.
4) Do you have access to potential corporate sponsors?  Sponsorships are a critical way of raising money through benefit events.  If you have a substantial number of corporate funders already, you may have some success with a benefit gala.  Otherwise, you will need a robust group of volunteers connecting you to corporate sponsorship opportunities.  You will not get support through blind asks.  You will need a relationship to secure the sponsorship.  Keep this in mind always.
If an event is right for your organization, will the amount of time and energy it takes be worth the effort?
If you do organize a successful annual benefit gala, you may have noticed the articles that circulate around traditional gala seasons debating the importance of the benefit event.  It takes up so much staff time; it is expensive and exhausting.  Is the benefit gala necessary?  Can your organization eliminate this massive event and still engage donors, attract corporate support, and increase visibility?  I argue that, unfortunately, the answer is no – you cannot at this time.  I am not a fan of benefit galas myself.  They are absolutely time consuming and energy and resource sucking.  But, they are essential to your diverse fundraising plan.  The scale of your benefit event is negotiable.  However, at this time, people seem to require an in-person event, or opportunity, to connect with your organization; volunteer their time; share their networks and contacts; make personal or corporate donations; invite friends, family and colleagues to learn more; and hear about (and see) what you are doing.  Without the event, I believe individual participation and contributions to your organization would decrease – significantly.  People need something tangible to rally behind, and drum up support.  Events are one of those needed somethings.
Creativity is critical to continued success
Development staff and Executive Directors should be creative, flexible, and innovative.  In order to keep your organization financially healthy and relevant, you need to change with the times.  Problems change as the world changes.  Your constituent base and its needs change; your donors change; your staff changes.  You've got to be able to offer programming and opportunities that reflect these changes.  Keep your eyes and ears open to the world around you – this is easier said than done when you are crushed with work every day.  But the best thing you can do – don't surround yourself with "yes" men and women.  Surround yourself with honest, creative, smart professionals who value integrity instead.  And then listen to them when they offer you solutions, help, or suggestions.  If you can manage to do that, you will do better in the long run.
Wishing you and your team a happy holiday season.  Take some time off – reenergize and rejuvenate for the new year!
We hope 2015 is your busiest – and most successful – yet.